There are various attractive ways to mount the yahrzeit screen to your synagogue wall. We will help you find the solution to fit both your synagogue's aesthetics and its budget.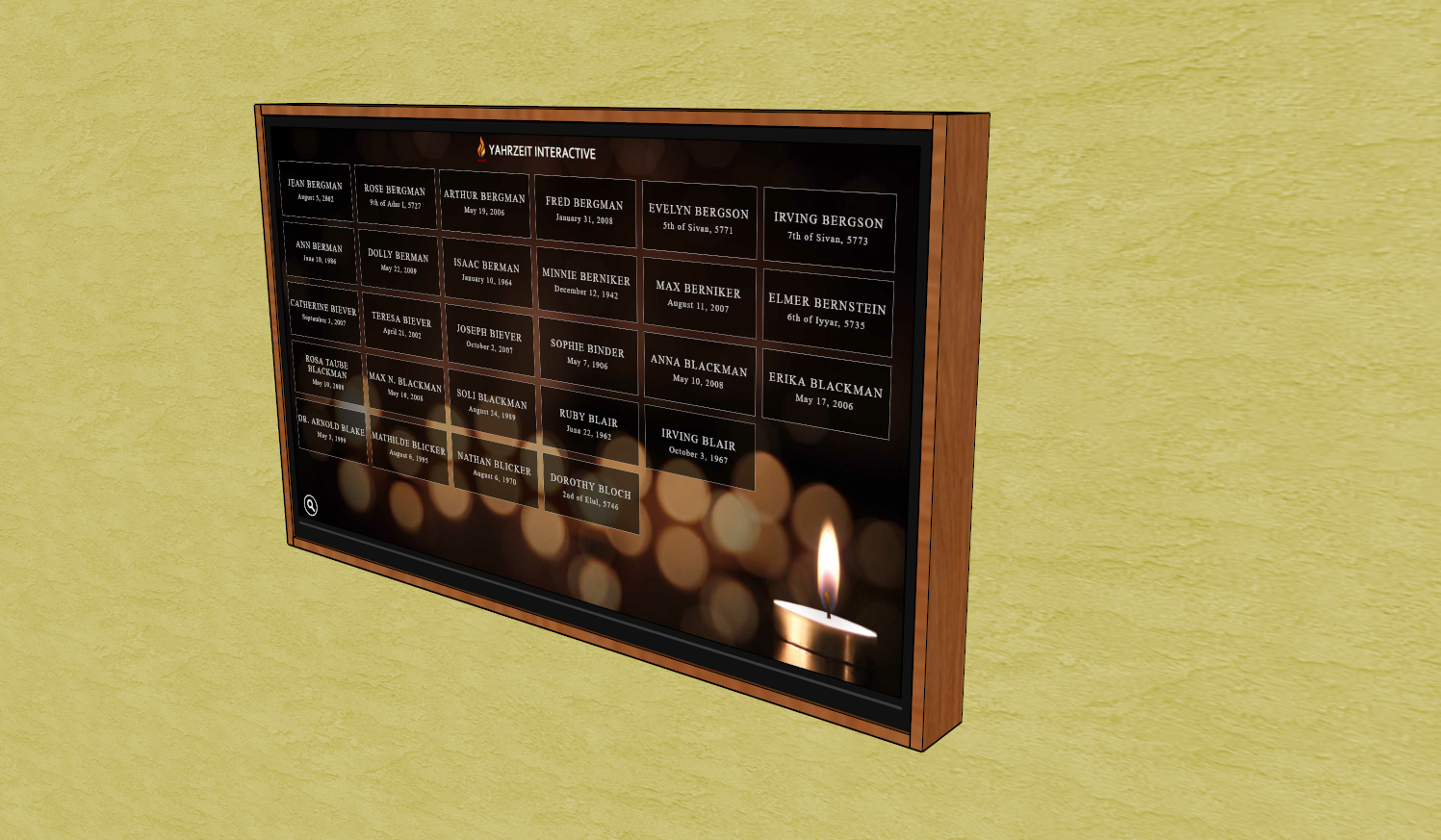 Your Yahrzeit Interactive Display is comprised of three main components:
A commercial-grade touchscreen
A micro-computer which runs the screen
Mounting hardware to hold the screen and conceal the computer
One place to conceal the micro-computer is behind the screen, in a recessed box in the wall. By mounting the screen to an articulating arm your synagogue's yahrzeit administrator can easily access the computer when necessary.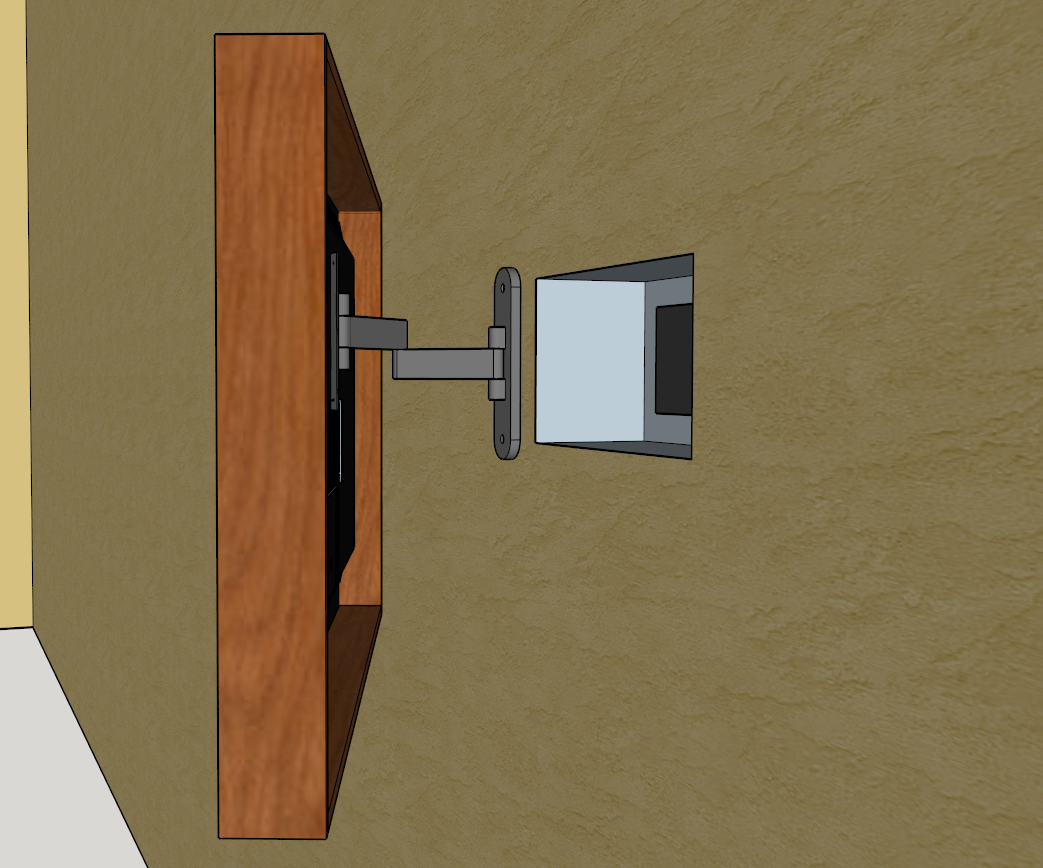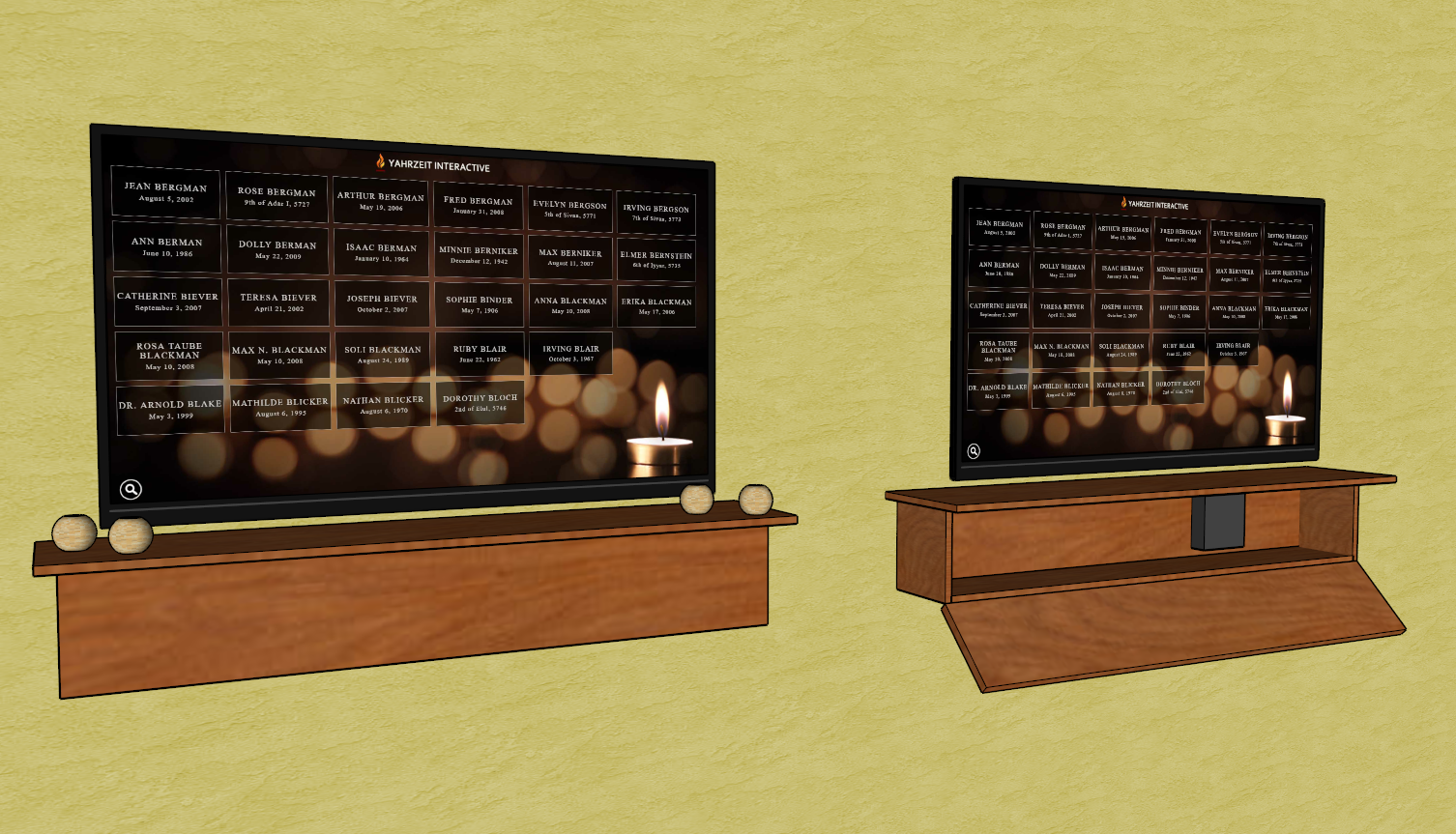 Alternatively, the computer equipment can be hidden inside a custom wooden shelf mounted below the screen.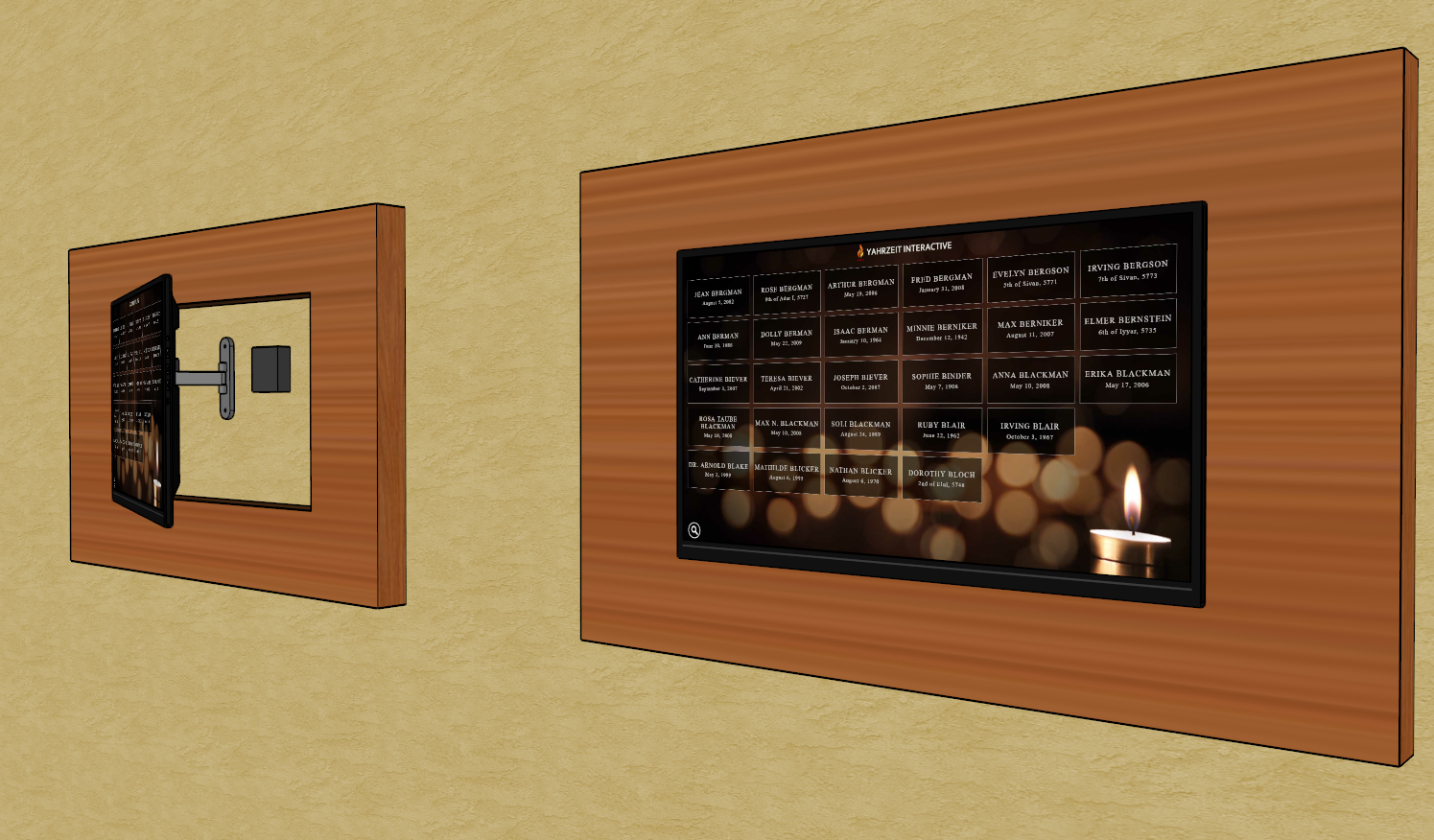 Another option would be an attractive wooden surround built around the screen. Here we have an opening behind the screen to mount equipment inside. Again, a simple articulating arm allows you to move the screen away from the wall to access the computer.